The master login created when signing up to Jeeve has full access to the system.
In addition to this, there are four user roles which can be used to create new users and control their level of Jeeve access.

Jeeve provides a default level of permissions for each of the four user types.
If necessary, these can be further customised under Settings -> Users -> Manage Roles to suit your needs. Only the Master User can modify roles.

To do this, simply select the areas of Jeeve that each role should be able to access. Each item in the list corresponds to the items shown on the main Jeeve side-menu.

Note: Giving access to the Settings option enables this role to modify Jeeve clinic settings and add additional users to Jeeve.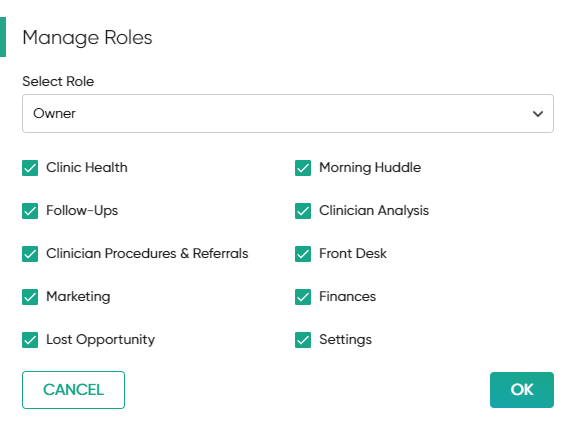 Owner

By default, an owner user will be given access to all sections of Jeeve.
Practice Manager


The practice manager role can see all sections except the "Finances" dashboard. This means practice managers have the ability to create additional users in Jeeve.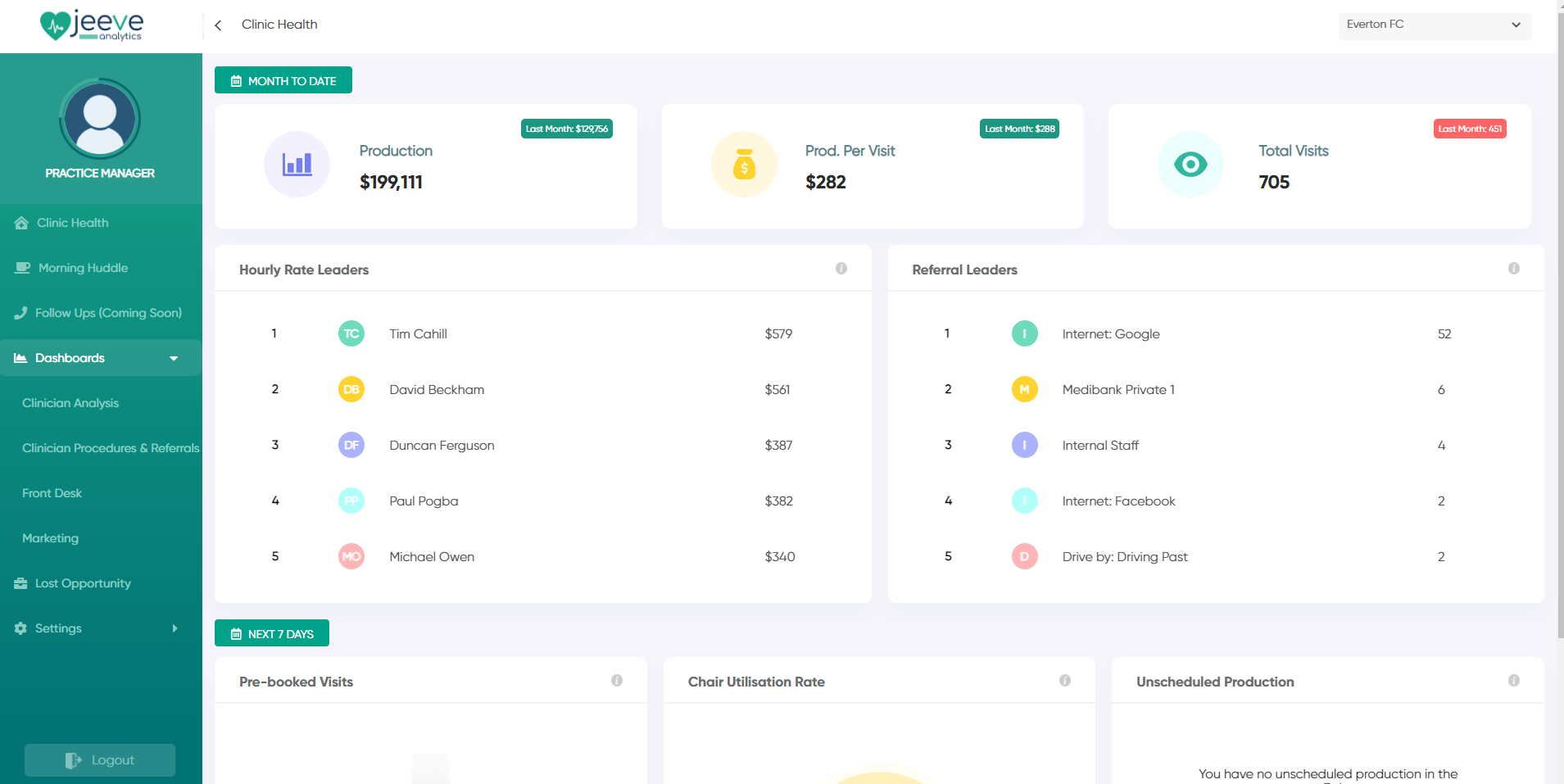 Practice Managers will also see all sections of the Morning Huddle and can view data for each clinician.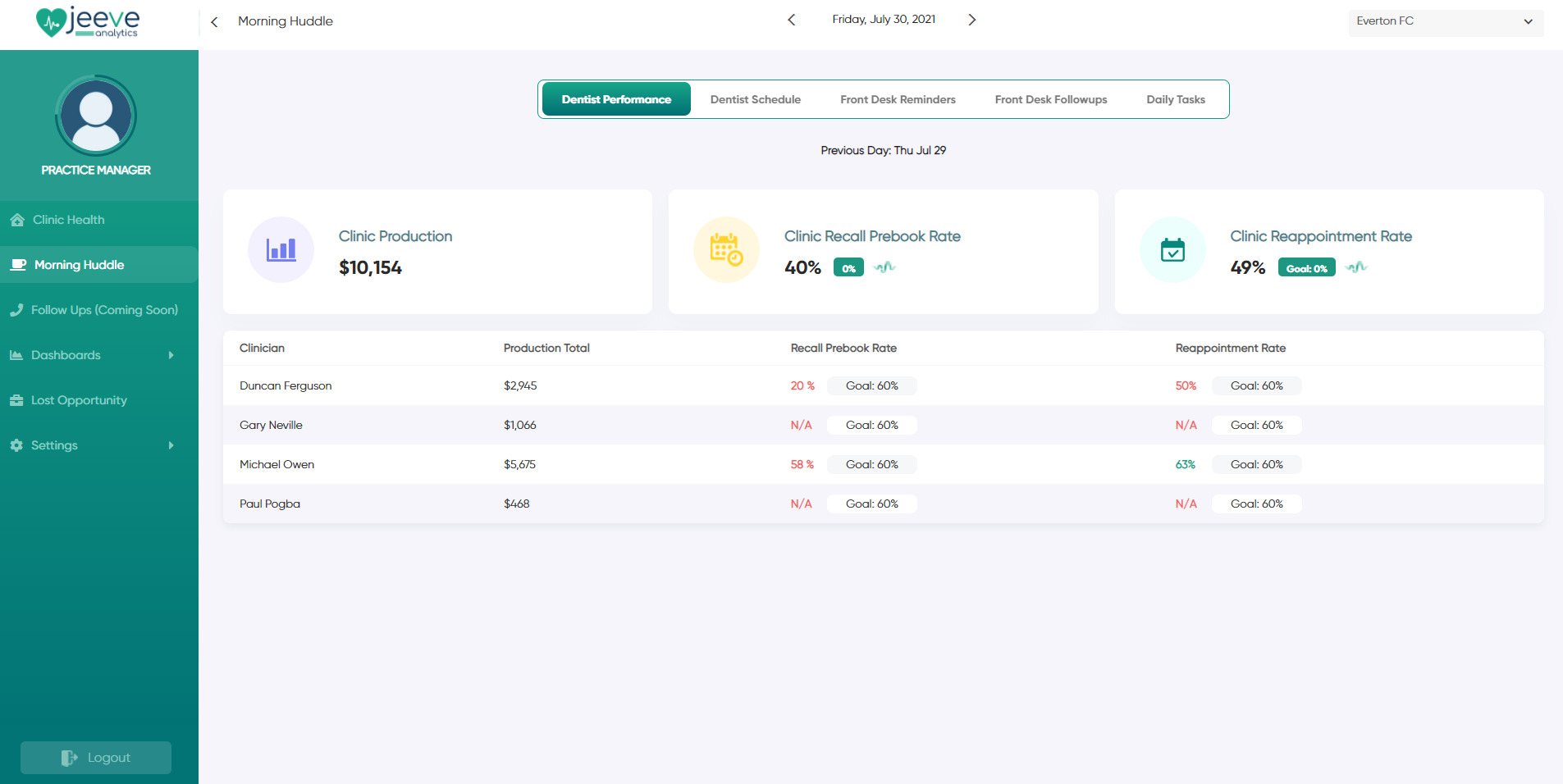 Clinician


Clinician users will be granted access to the Morning Huddle and the first two dashboards - Clinician Analysis and Clinician Procedures, where they can see their own data only.

** Note, optionally, the clinicians can be given a toggle to enable "compare mode", which allows them to compare their performance (anonymously) with other clinicians in the practice.
This can be disabled in your settings menu.


Clinicians will receive a customised Morning Huddle, where they can only view the first two sections - Dentist Performance and Dentist Schedule. These sections are filtered to show their own data only.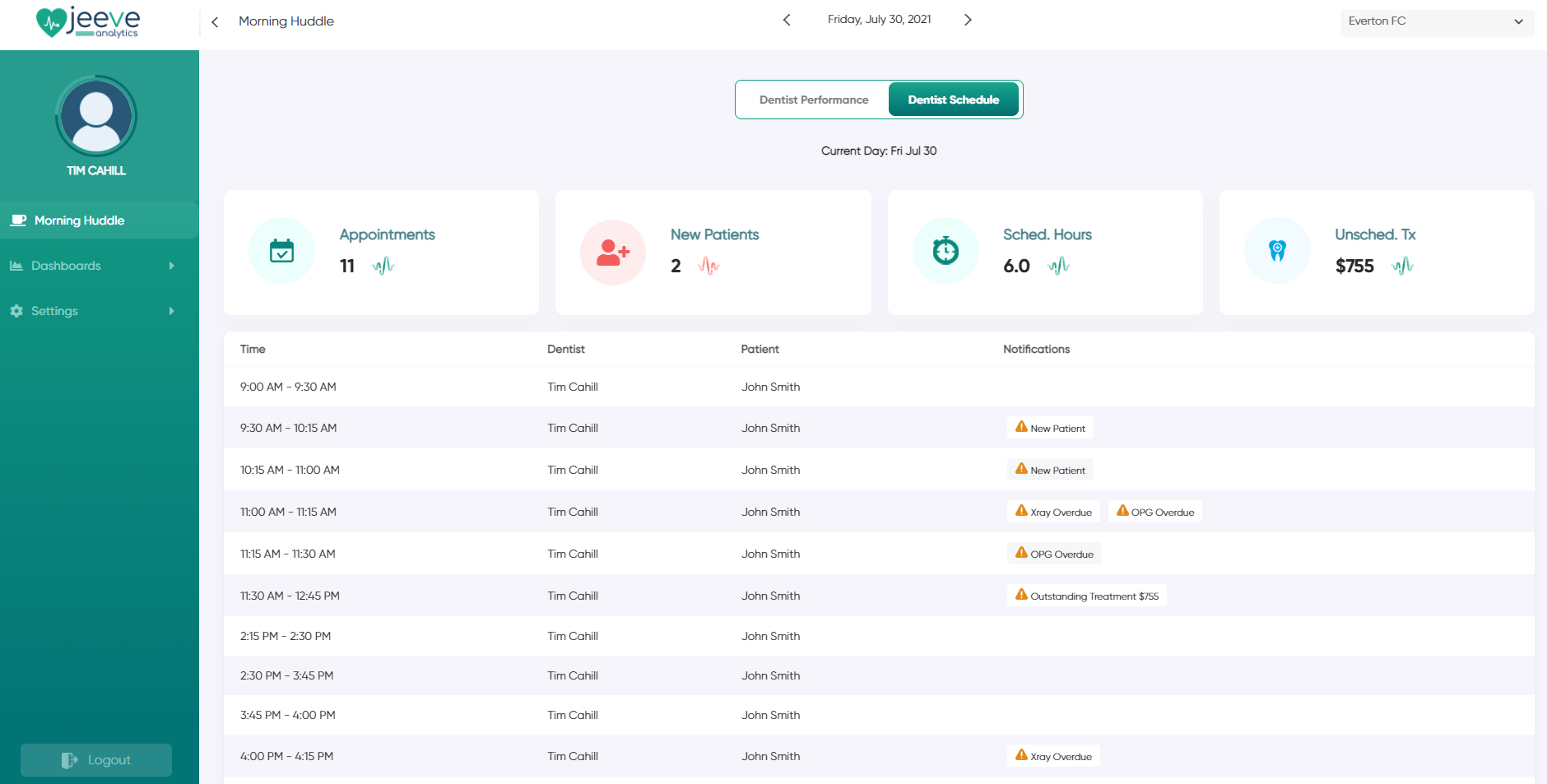 Staff


The staff role grants access to the Morning Huddle, Followups, Front Desk dashboard and Marketing dashboard.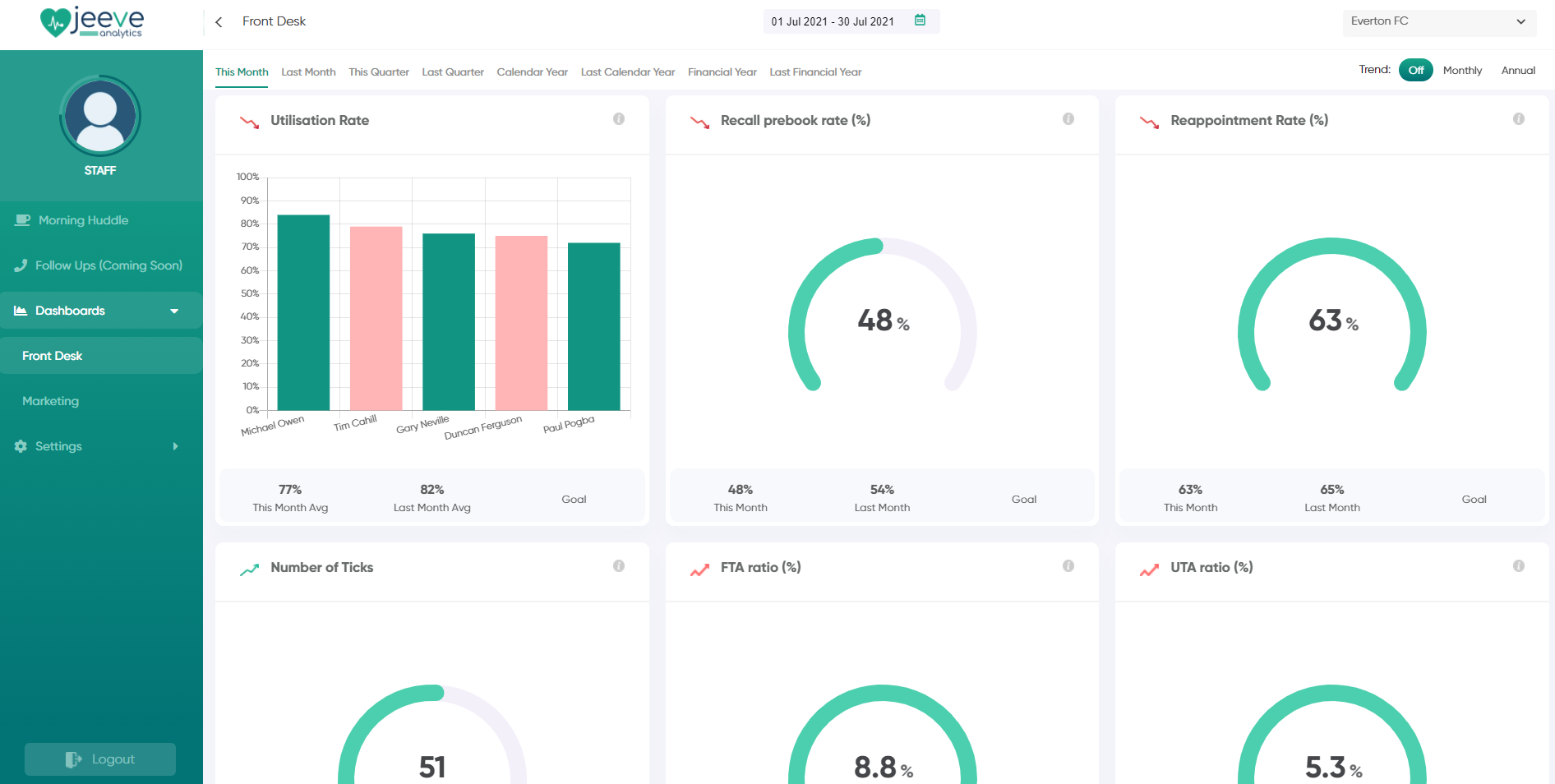 Staff will see the last 3 sections of the Morning Huddle - Front Desk Reminders, Front Desk Followups and Daily Tasks.