The Clinician Analysis and Clinician Procedures dashboards both offer the ability to drilldown and look at an individual clinicians statistics, by selecting them from the dropdown menu in the top right hand corner as shown below.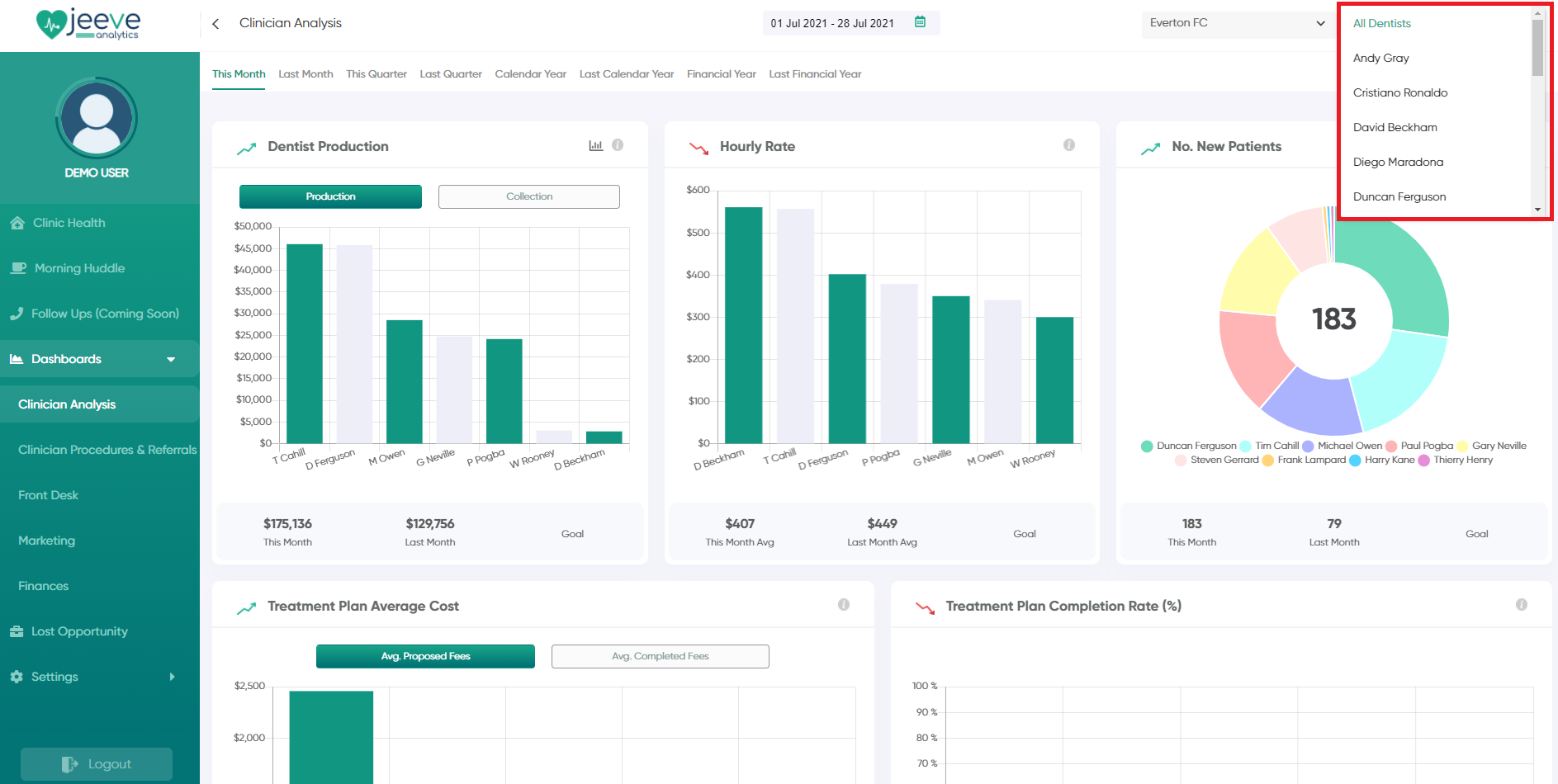 You can remove legacy providers from this dropdown list in the Jeeve settings, by clicking Settings -> Clinics -> Dentists

In this section, simply de-select the "Active" checkbox for any providers you don't want to appear in the dentist dropdown.

Note: If you have more than 10 providers, these results are split onto multiple pages - click on the numbered buttons at the bottom of the list to navigate to the next page.