Adding your Google Review link

Before sending review invites with Jeeve, you must enter each clinics Google Review link in the Jeeve settings

You can obtain your Google Review link by following the simple steps below:
1. Log into your Google Business Profile and scroll to the right until you see the "Get More Reviews".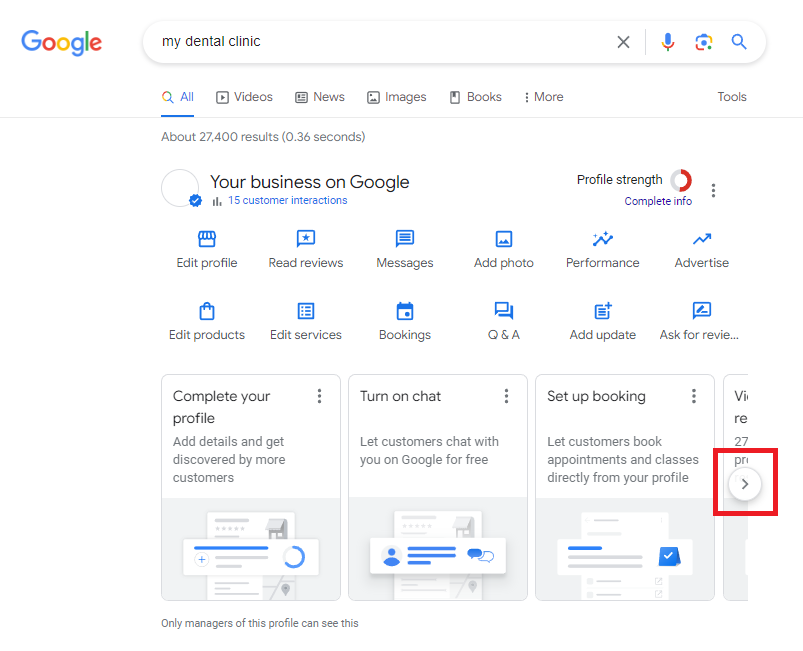 2. Click on the "Get more reviews" link
3. After clicking this button, you will see a popup that contains you Google Review link. Copy this by clicking the copy symbol on the right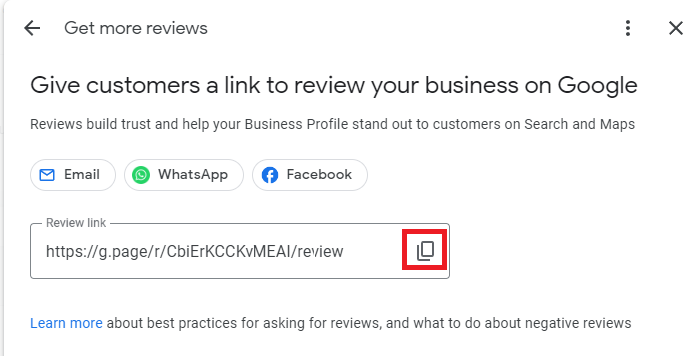 4. (Optional) Use a link shortening service (like bit.ly) to shorten this link, so it will use less characters when sending a Google Review invite.
5. Ask your Jeeve administrator / owner to insert this link into your Jeeve settings under Settings -> Clinics -> (Choose Clinic) -> Google Reviews