Each Jeeve user will require an email address to login to Jeeve.

It is recommended that each staff member is given a unique login, as we will be releasing a new feature to track followup KPI's per user.


To add a user:
1. Click on Settings -> Users -> Add User
2. Enter the users name and email address
3. Select an appropriate role for this user (this determines their level of permissions). See
configuring user roles
for more information
4. Select the clinics this user should have access to and press OK
5. The user will receive an email invitation to login to Jeeve.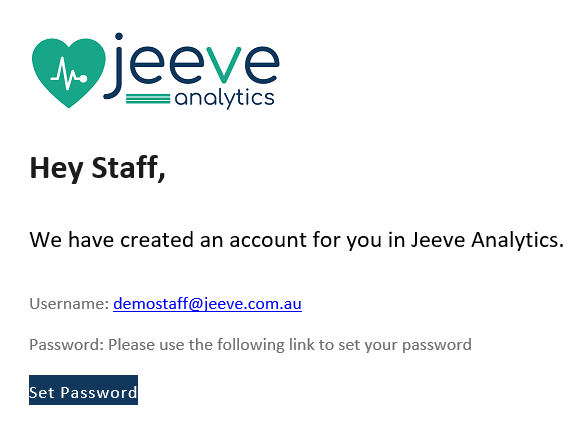 Note: by default, only the Master User, Owner or Practice Manager will be able to add users to Jeeve